We're Here to help
Office Hours:
Monday ~ 8:30 AM - 1:30 PM
Tuesday-Friday ~ 9:30 AM - 4:30 PM
The Reverend John A. Marshall
Rector
Jack.Marshall@stmarksop.org
716-539-1532
Fr. Jack brings a vast and varied experience as Rector of St. Mark's.
The Reverend Leland Rose
Deacon-Emeritus
lmrose@stmarksop.org
716-652-6031
Deacon Lee was ordained as a deacon in October 1998. He is a retired music teacher.
Deacon Lee has been called to serve in the healing ministry. He is chaplain for the Greater Buffalo Chapter of the International Order of St. Luke the Physician. He offers prayers for healing every Sunday after each worship service.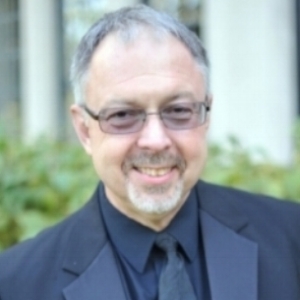 David Mathewson
Minister of Music
david.mathewson@stmarksop.org
716-539-1940
David joined the staff of St. Mark's in January 2016. David has been actively involved in WNY church music for 41 years as organist, conductor, and singer. David has been involved in the Liturgical Commission of the Diocese of Western New York and the Buffalo Gay Men's Chorus (BGMC). He is a member of the Buffalo Chapter of the American Guild of Organists (AGO), the Association of Anglican Musicians (AAM), and sings with the Orchard Park Chorale.
Martha Rose
Parish Administrator

martha.rose@stmarksop.org
716-662-4418
Martha joined the staff of St. Mark's in 1978. Martha keeps the calendar, prints the bulletins, is co-editor of the newsletter, creates the service schedule, communicates with ministry leaders and the congregation, and does all the other little things that keeps St. Mark's going. Martha is also a member of St. Mark's Choir and sings with the Orchard Park Chorale.
The Rev. Dan Thibodeau
Deacon
Kathleen Shanahan, RN and Kathleen Arcara , RN
Faith Community Nurses